Eggplant Blush Pasta with Roasted Shrimp
---
PHOTO TUTORIAL | PRINTABLE RECIPE | HUNGRY FOR TIPS?
---
Fear Conquered: From-scratch Meals
Who really has time to cook from scratch?
If you've read even one of my recipe blog posts, you'll know I drone on and on about making everything from scratch - I even host a weekly series devoted to the theme. After all, eliminating transfats, preservatives, food dyes and processing chemicals like BPA shows love for the people you cook for. Because investing the time and energy into home cooked meals shows love. And because pre-prepared shortcuts are for the birds. Starting from scratch gives you complete control over what you're putting into your own body and the bodies of people you love.
There are some who might sling around terms like "old fashioned", "time-consuming" and "cooking like grandma" to malign cooking from scratch. And maybe they're right - maybe it is old fashioned to care about the health of your loved ones. Maybe it is time consuming to start with fresh ingredients and bypass BPA lined cans. And maybe I would fit in better with my (great) grandmother's generation of cooking.
But those who sling around such terms have a valid point: Who has time to cook from scratch without any pre-made shortcuts?
Because sometimes making a meal from scratch is terribly daunting at the end of a busy day. Especially if we're juggling soccer schedules, yard work, church events, day jobs, ailing parents and nursing newborns. How can from-scratch cooking be anything but a luxury for those with unfettered schedules?
The truth is, we all need shortcuts to get an quick meal on the table - but the key is to use from-scratch shortcuts made days, weeks or months in advance. Which really means from-scratch cooking is all about planning, planning, planning because when you get home from work at 7 PM, that's not the time to decide you want to make 4-hour marinara sauce for dinner. Or a loaf of 4-hour bread. Or a pot of 3-hour beans. If you wait until you arrive home from work and you're left staring at a barren fridge, you will most certainly cave in to pre-made shortcuts from boxes and cans.
But if you've planned ahead, the homemade marinara, bread and beans will already be in your fridge or freezer. The pastry dough will already be chilled, the red peppers roasted, the ice cream churned, the mayonnaise emulsified. And while planning may sound terribly dull and not the least bit impulsive, with a little advanced preparation, your freezer and fridge will soon be well stocked with homemade shortcuts so you can be creative and impulsive - and still get a quick meal on the table.
Most meals can be broken down into elements - and many of those elements can be made days, weeks or months in advance (and in big batches so you can save time and avoid duplicating your efforts). Enormous batches of marinara sauce and chicken stock can be simmered down and then frozen for months. Red peppers can be roasted, peeled and frozen in batches. Beans can be prepared in the slow-cooker and kept in the fridge for over a week. Bread can be baked off and frozen, pizza and pastry dough can be prepared and frozen for months and even homemade mayonnaise will last over 2 weeks in the fridge. The point is, once you've stockpiled some of these basic elements, the possibilities for quick and easy impulsive meals are endless.
This pasta recipe is a great example of fast and easy made possible by advanced planning. Both the marinara and alfredo sauces are homemade from-scratch and both were made well in advance (the alfredo sauce was leftover from the previous weekend and the marinara came from the freezer). When it came time to make a meal, all I had to do was heat up the sauces, cook the pasta and prep the shrimp and eggplant. From start to finish, it took just 40 minutes - I'd say that's pretty fast for a homemade, from-scratch recipe that comfortably feeds eight people.
Let's talk a little about this dish - it's hearty, packed with layers of flavor and texture and somewhat lighter on carbs and fat thanks to the eggplant and shrimp. The combination of marinara with alfredo is marvelously silky yet bold enough to balance the strength of the eggplant.
Pasta: I use Barilla Plus elbow macaroni because I like the extra protein and heartiness. I also find the shape particularly well suited for pairing with the thicker blush sauce.

Eggplant: I'll never be in the cheering section for eggplant because the flavor can be so aggressive. In fact, I used to make this dish without eggplant - but something was always disappointing about the texture and flavor. So on impulse, I tried adding eggplant and it made all the difference. If you truly hate eggplant and refuse to give it a go in this pasta, you could always use a summer squash instead.

Shrimp: I like jumbo shrimp, peeled and de-veined (saves me the work). You might like smaller shrimp and perhaps you enjoy peeling and de-veining. But no matter what size or type you pick, just make sure you don't overcook them. Please? Otherwise they will be rubbery little bits of sad seafood.

Homemade Sauces: I used my Fresh Tomato Marinara Sauce and Homemade Alfredo Sauce for this recipe. You could certainly use your personal homemade favorites for these sauces, but do yourself a favor and make them in advance. And you may need to adjust your seasonings depending on the flavor profile of the sauces you choose. But don't use store-bought jarred or canned sauces - it's not the same. I've tried it.
---
STORY | PRINTABLE RECIPE | HUNGRY FOR TIPS?
---
Photo Tutorial
Remove the ends from a medium eggplant.
Dice the eggplant.
Sprinkle the diced eggplant with salt and let sit for 15 minutes.
Meanwhile, bring a gallon of salted water to the boil.
Add 1 1/2 cups dry elbow macaroni pasta to the boiling water (I prefer Barilla Plus). Cook the pasta according to the package directions and drain.
Defrost 12-14 ounces peeled and deveined shrimp.
Remove the tails from the shrimp.
Add the juice from 1/2 a lemon and season with salt and pepper.
Arrange the shrimp on a baking sheet.
Roast the shrimp for 5 minutes at 425F.
Meanwhile, heat olive in in a large saute pan.
Add the eggplant to the pan and saute for 5-8 minutes until softened.
Stir in 3 cups of marinara sauce.
Stir in 1 1/2 cups of alfredo sauce.
Stir in the cooked and drained pasta.
Stir in the roasted shrimp and heat through.
Serve immediately.
---
STORY | PHOTO TUTORIAL | HUNGRY FOR TIPS?
---
---
STORY | PHOTO TUTORIAL | PRINTABLE RECIPE
---
Hungry for Tips?
Salting: Sprinkling the eggplant with salt helps to draw out the bitterness from the eggplant seeds - this is an especially important step if you don't like eggplant. When you add the eggplant to the heated skillet in Step 4, do not add the thick juice that will have gathered in a film beneath the eggplant - that's where the bitterness is.

Al Dente: Most brands of elbow macaroni are al dente after 8 minutes of boiling, but some brands take less time, some a little longer. The pasta will continue to cook after you've drained and added to the sauce, so it's important not to overcook the pasta before draining or you will end up with mushy pasta when served.

Alfredo: Most blush sauces use a combination of tomato sauce with a splash of heavy cream - but I actually prefer using alfredo sauce because of the thickness of the final blush sauce (and the extra punch of garlic). So while you could make this dish with a simplified blush sauce, it won't have the same flavor notes or texture.

Shrimp: I use frozen shrimp because it's far fresher than the "fresh" shrimp I've found at fish markets locally. However, if you have a good fishmonger and can obtain fresh shrimp, of course skip the frozen.

---
I'm also sharing this post with: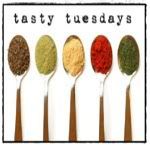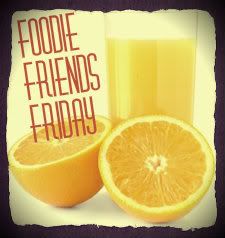 ---
Scan to view recipe on your mobile device