Homemade Pepperoni Pizza
---
PHOTO TUTORIAL | PRINTABLE RECIPE | HUNGRY FOR TIPS?
---
Fear Conquered: Homemade Pizza
Picture it:
2009. A young man in Cleveland, exhausted after a weekend of painting coat after coat of primer over hideously green kitchen walls, craves the comfort of a hot slice of pizza loaded with crispy pepperoni and melty mozzarella cheese. He has no time to cook, his belly is rumbling - and he's a little light headed from the paint thinner fumes. So the young man calls the pizza shop, places his order and is told it will be 45 minutes to an hour for delivery. An hour and a half later when the pizza delivery man finally arrives, he finds the young man collapsed on the floor, unconscious from hunger (or maybe the paint fumes).
Ok, maybe I made up that last part, but the point is, by the time you order a pizza and the delivery guy finally shows up, you could have rolled out your own pizza dough, added the toppings, baked the pizza and devoured every last slice - and you'd still be waiting on the delivery guy.
Making homemade pizza can be so quick and easy once you've tried it a couple times. And once you get in the habit of making your own pizza dough and marinara sauce in advance. I like to keep three or four balls of pizza dough and a couple quarts of marinara sauce in the freezer at all times - then I can satisfy my urge for pizza whenever the craving (or paint fumes) strike, without having to mix up a batch of dough or a pot of sauce.
There's two really critical keys to a great pizza:
Awesome Crust: If you think you only like pizza for the toppings, then you've never had a pizza with an awesome crust. Unless you just hate bread and crust in general, in which case, I can't help you. For me, the best part of a pizza IS the crust, so I go to great lengths to ensure it's thin, crispy, and really flavorful. To ensure the right flavor and texture, I make my own pizza dough and I highly recommend you do the same. For a recipe and tips on pizza dough and crust, check out my Homemade Pizza Dough.

Restrained Toppings: Pizza shops love to sell you up on additional toppings - extra meat, extra cheese, extra, extra, extra! But all those toppings make for a soggy crust and a jumble of distracting flavorings. Suddenly you're focused on bacon, sausage, pepperoni and ham with the crust little more than a edible plate. So take a step back, remind yourself that more is NOT always better, and exercise restraint when topping your pizza.
This pepperoni pizza is a great example of an awesome crust and topping restraint. I use my homemade pizza dough recipe for the crust, I use just 1/2 cup of my homemade fresh tomato marinara sauce for the base, I limit my cheese to just 8 ounces, and for the pepperoni I limit myself to just 30 slices. The pizza takes only 40 minutes to make from start to finish (including stretching and rolling the pizza dough). And it tastes nothing like the greasy, overloaded soggy stuff pulled from cardboard delivery boxes. This is real pepperoni pizza - and you'll never collapse from hunger while waiting for delivery (but you might want to crack a window for those paint fumes).
---
STORY | PRINTABLE RECIPE | HUNGRY FOR TIPS?
---
Photo Tutorial
Heat oil in a small saucepan over low heat.
Mince the garlic.
Add the garlic to the oil and cook until fragrant; remove from the heat and reserve.
Press out a ball of homemade pizza dough with your fingers on a lightly floured surface.
If desired, you can also use a rolling pin to stretch the dough.
The dough should be stretched to a 12-inch diameter.
Transfer the dough to a ventilated pizza pan and brush with the garlic infused oil.
Pre-bake the crust at 475F
Meanwhile, grate the mozzarella cheese.
Spread the marinara sauce over the pre-baked crust.
Sprinkle the grated cheese over the marinara.
Top with sliced pepperoni.
Bake the pizza for 8-10 minutes at 475F until the cheese is melted and the crust is crisp.
Slice and serve.
---
STORY | PHOTO TUTORIAL | HUNGRY FOR TIPS?
---
---
STORY | PHOTO TUTORIAL | PRINTABLE RECIPE
---
Hungry for Tips?
Sauce: Do NOT go heavy on the marinara sauce! I cannot repeat this enough because too much sauce will result in a soggy crust. Try the 1/2 cup before you increase the sauce.

Preheat: Turn on your oven to preheat before you do anything else. You want your oven toasty hot before you pre-bake your crust. If you're using a pizza stone, place it in your oven on the lowest wrack before preheating.

Garlic Oil: If you're really short on time (or if you just don't like garlic), you can skip the infused garlic oil step and just brush the dough with olive oil. But the crust will lose some flavor.

Pepperoni: For extra crispy pepperoni, place the sliced pepperoni in a single layer on a large baking sheet and place under the broiler for 1-3 minutes at the start of the recipe before preheating your oven. These pepperoni will finish crisping while the pizza bakes later.

Spice: For a spicier pepperoni pizza, you can add a pinch or two of crushed red pepper flakes to your marinara sauce before spreading over the crust. My friend Dan does this all the time and it adds a nice kick to pizza.

Cheese: I find part-skim mozzarella cheese melts just as beautifully as whole-milk mozzarella (and actually melts better than fresh buffalo mozzarella), so I use part-skim to cut out some of the fat. I used to use fresh buffalo mozzarella (although it wasn't truly fresh because it was still packaged), but it tended to coagulate into pools when it melted.

---
I'm also sharing this post with: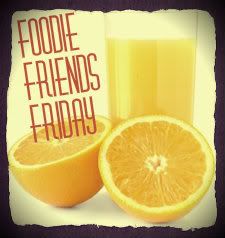 ---
Scan to view recipe on your mobile device